Rollup Garage Doors Houston, Tx
Rollup garage doors are a popular choice for homes and commercial buildings. They are made from horizontal steel slats and come in sizes ranging from 7 feet to 20 feet. A set of springs, ball bearings, and other fittings move the door along a track to rest the door in the ceiling. Sometimes, they are called overhead doors. Let's explore rollup doors as an option for your home or business.
An Introduction to Rollup Garage Doors
Rollup garage doors come in many sizes and styles. Here are a few of the places where you might find them.
Roll up shed doors
Garage doors
Dock and warehouse doors
Boat storage buildings
Barns
Airplane hangars
Storage unit doors
Service counter shutters
Benefits of Rollup Garage Doors
Here are some of the advantages of rollup garage doors that you might want to consider in your next upgrade.
Can come with a roll up garage door opener
Can be inexpensive
Many choices in materials and styles
Range from light duty to heavy duty
Insulated doors available
Secure and able to be locked
One of the reasons why roll up garage doors are so popular is that you have many sizes and styles from which to choose. You can choose decorative doors that are made from wood slats, or you can choose ones that are made from commercial-grade steel for heavy-duty applications. A roll up garage door can add beauty and value to your home. It is a major component of your home, and a garage door that is worn out, rusted, dented, or crooked detracts from the appearance of your home. This not only makes you look bad, but it can also decrease your home value. If you are getting ready to sell your home, it is a good idea to consider replacing a worn-out garage door. This can be a good investment that can reap big rewards.
They come in a range of sizes from standard 7-foot doors that are made for residential use up to 20 foot wide commercial doors that can't accommodate large equipment. You can get a lightweight economy door for as little as $350.00, but more expensive runs can exceed $10,000 for the door and installation. Most doors come with the locks, spring tensioners, and other components that you need for installation.
The average roll up garage door lasts between 25 and 30 years, on average. This means that when you spread the cost of the door over time, they are an inexpensive option. Upgrading your roll up garage door can add value to your home by adding curb appeal and giving it a modern look. You can choose from wood, galvanized steel, stainless steel, and aluminum. You also have a selection ranging from light duty to medium and heavy-duty.
You can choose options like insulated roll up garage doors that will help save energy by preventing heat or cooling loss, and you can choose doors that have advanced features like sensors that will automatically open or close when you approach. You also have many choices in components like nylon garage door rollers that have a quiet operation and do not need Lubrication. Some doors are rated to protect against fire and heavy winds, too.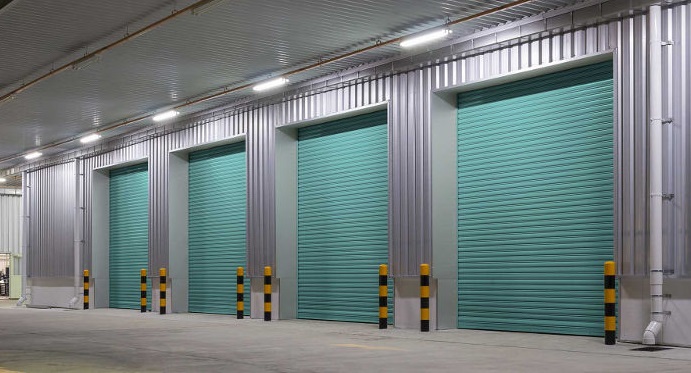 Rollup Garage Door Maintenance
One of the reasons why rollup garage doors are so popular is that they last a long time as long as you maintain them properly. It is a good idea to inspect the spring and tensioning system, as well as the track for any signs of rust or damage. Keeping them clean will provide for smooth operation and reduce noise. Your manufacturer will have recommendations for when and how to lubricate garage door rollers.
One of the most common problems that we see is noisy garage door wheels. There are several things you can do to quiet garage door rollers. One of them is to buy a door that has nylon wheels. The other is to keep them lubricated so that they do not squeal or squeak. Only use a product that is recommended by your garage door manufacturer for lubricating purposes. Sometimes, the rollers become worn out, and the only way to quiet them is through garage door roller replacement.
Any part of the door that is exposed to the weather may become damaged or begin to show signs of rust after some time. The garage door pins are especially subject to this type of damage. Fortunately, door roller pin replacement is an inexpensive and easy repair. If your roll up garage door has a remote, you will occasionally have to change the batteries.
It is a good idea to put a note on your calendar to regularly inspect your garage door and to do regular maintenance. One of the worst things that can happen is the tension spring can break and because it is under extreme tension, it can damage your door, garage walls, your vehicle, or cause bodily injury if someone is around when it happens. You want to make sure that your spring is in new condition and free from any signs of rust or deterioration.
Roll up garage doors have many parts that can wear out overtime period, for instance, the bearings can roll out, the wheels can sustain damage over time, and the seals can become hardened or too soft. Many people do not think about maintaining their garage door or performing regular repairs until something major breaks and it no longer works. This often causes more damage and can be more expensive than keeping up with minor repairs and maintenance along the way. GDR Houston Will be happy to help you keep your roll up garage door in good working order and help you avoid major repair bills and breaks over the long run.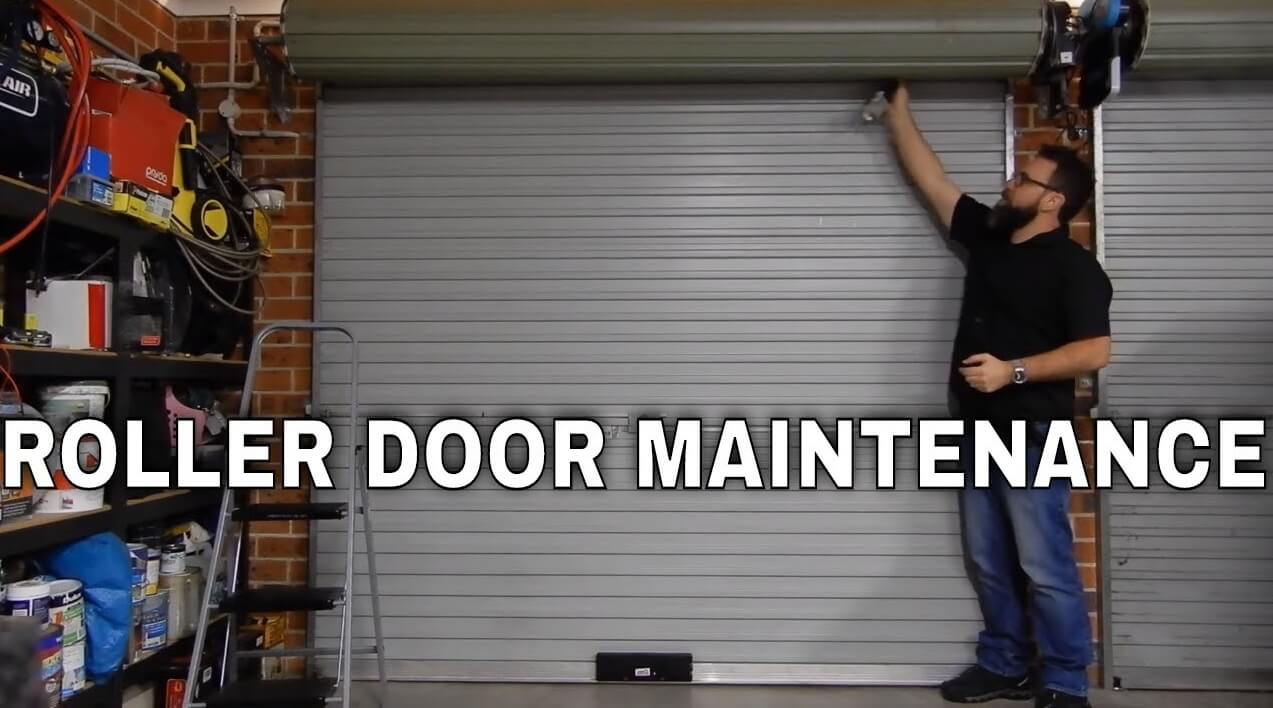 If you are the do-it-yourself type, you might be tempted to repair or replace your roll up a garage door yourself. You can find many YouTube videos that make the job look easy, but if you do not know what you are doing, not only can you damage your garage and door, you can risk serious bodily injury from the spring. It is possible that if you have expert carpentry skills, electrical skills, and the tools necessary, you can install a garage door yourself, but there are many reasons why you might not want to attempt it.
First, garage doors are heavy, and it often takes two or more people to install them properly. Secondly, tensioning the spring properly can be dangerous if you don't know how to do it. It can recoil and harm your garage wall, your garage door, your car, or anyone who happens to be standing at the wrong place at the wrong time. Installing a new garage door requires careful measurement and the right tools. In addition, if you have an older home, your door frame may have changed sides and have sagging that needs to be repaired before the door is put into place.
When installing a garage door, you might need to tear out the old framing, build new framing, and make sure that all of it has the proper space necessary. This is major construction work, and in many places, you must need certain building codes to do this type of work on your home or business. It can cost more for you to have the work redone than if you hire a professional from the beginning and have it done right the first time.
A garage door is expensive, and the last thing you want to do is to mess it up and have to buy a new door and start all over again. Another reason to consider hiring a professional is that it could void your warranty on your garage door or your homeowner's policy if it is not installed by a professional. Installing a garage door is easy, but it is not something to be taken lightly, and the best thing that you can do is to call a professional who can do the job right the first time and save you money in the long run.
At GDR Houston, we have experience with many different types of garage doors from a majority of the major brands on the market. If you need repair or installation of your roll up garage door, we have the experience, equipment, and training to get the job done right. We can install your garage door and tensioning system safely, and we can change your locks or reprogram your remote to keep everything working smoothly. We have an excellent reputation in the area for professional, courteous, and fast service. Our prices are competitive, and we have many different solutions and options to suit your budget. If you need a new roll up garage door or if your old one does not work the way it used to, it is time to call us so that we can get your door working properly again.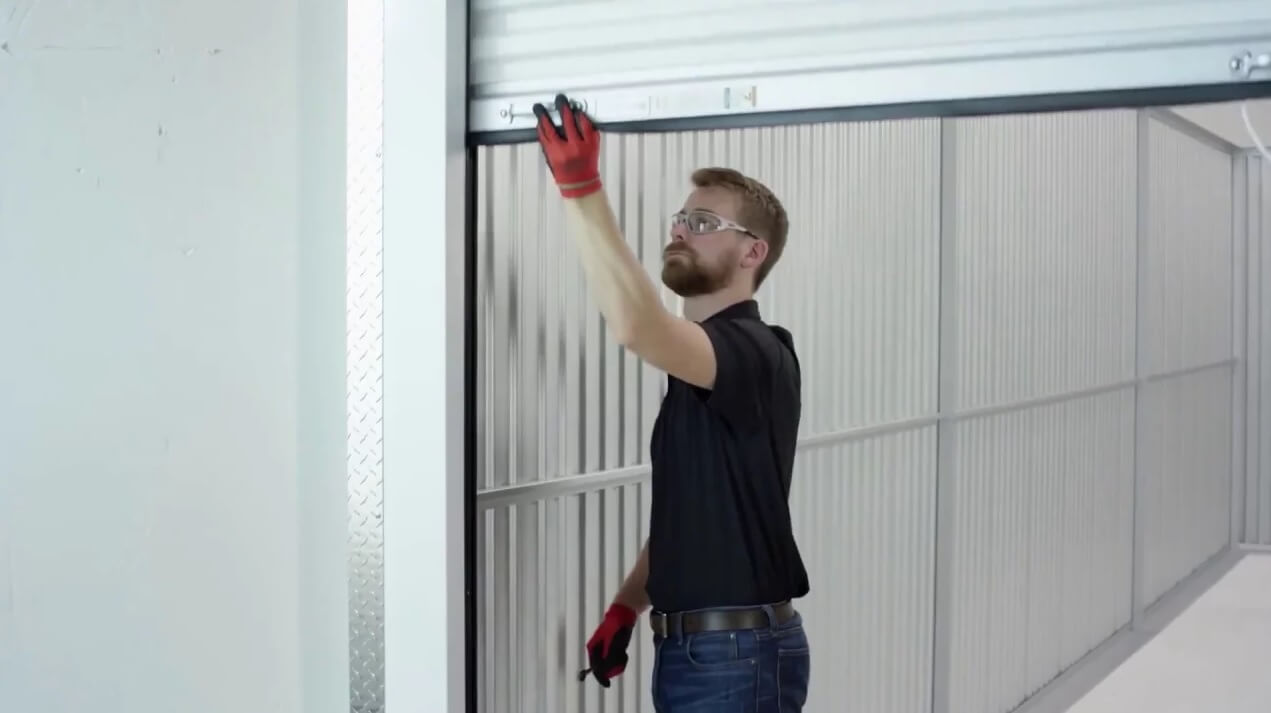 Give us a call and schedule an appointment!
24/7 Garage Door Repair! Houston's Top Rated Garage Door Repair, Garage Door Maintenance, Installs, and Service